Why USD 200 during Lean and 250 during the Peak Seasons while Visiting Bhutan?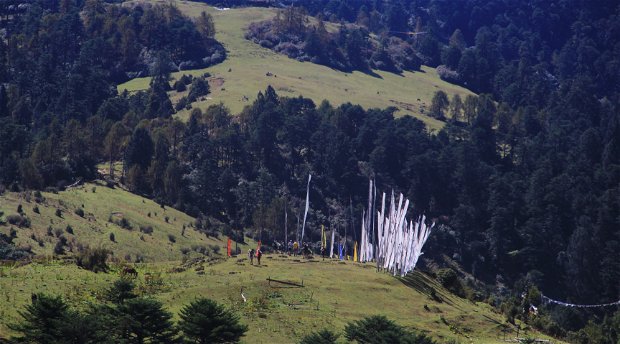 The myth of travelling to Bhutan being expensive may probably have marred many travel enthusiasts from even considering visiting Bhutan. On the Contrary, travelling and holiday in Bhutan is not at all expensive if one really considers the fact and logic behind the rates levied. The minimum daily tariff of USD 200 for off season (Jan, Feb, June, July, August & December) and USD 250 for peak season fixed by the Tourism Council of Bhutan has many practical reasons.
Firstly, the confusion should be cleared that the daily tariff is not the amount a tourist has to pay over and above the rates charged by local tour operators. In fact within the USD 200 or 250, tour operators of Bhutan have to arrange and organize all accommodations (in a hotel approved by the Council), English speaking Bhutanese guide, luxury vehicle throughout, all meals, bottled water, monumental and entry charges, Government royalty (USD 65 per person per day), and Tourism Development fees. The tour operator is also responsible for processing all visas, route permits and border permits. While in Bhutan, a tourist need not pay any additional charges, except for personal expenses, tips and gratuities.
Secondly, back packers are not allowed in Bhutan which means, you have to book your tour with a local travel agent. The travel agent will do everything to deliver their promises starting from planning, customizing itineraries, to necessary reservations and bookings. And as you know these travel agents are doing business and not charity.
Thirdly, as any other country in the world is unique in itself, Bhutan is also very unique. Indeed Bhutan is one of the last countries to practice Tantric Mahayana Buddhism. Rituals like worshipping trees and mountains are very common even in a family whose children listens to the latest songs from the Grammy Charts and goes to discos and pubs. Buildings in Bhutan are not more than 5-6 storeyed and are mandated to adhere to the aesthetic traditional styles to keep alive the age old traditions and culture. Even though the Constitution requires a minimum of 60% forest cover, Bhutan has more than 70% of land under forest and is home to numerous endangered flora and fauna. Moreover, Bhutan is one of the world's top carbon sink – as it absorbs more carbon dioxide than it gives out and the only country whose largest export is renewable energy that sells hydroelectric power, mainly to India. As a forerunner and champion of Gross National Happiness (GNH) and GNH as a guiding principle behind every developmental works carried out by the Government, ensuring the happiness of the citizens and every visiting tourists is the top priority.
Having never been colonized or ruled by any foreign power, Bhutan opened to the outside world quite late in the 1960's and received the first tourist in the early 1970s. In the fore font, Bhutan has always been promoting 'Low volume High Value' tourism where the number of tourists visiting Bhutan is limited and regulated. This is to showcase to the world the natural beauty and well intact landscape, the well preserved age old culture and traditions, family values of internal happiness as being more important than making money and generating income and the proverbial 'rat race'. It is not just the amount of money spent but the value and the destination that matters.
To breathe in the fresh air of the Himalayas, look up at clear azure blue skies and experience peaceful quality holiday in the 'land of Happiness' where happiness matters more than your material content, Bhutan is the perfect place to be.
Happy holidays in Bhutan!
blog comments powered by

Disqus