Rhododendron Cinnabarinum
Royal Botanical Hike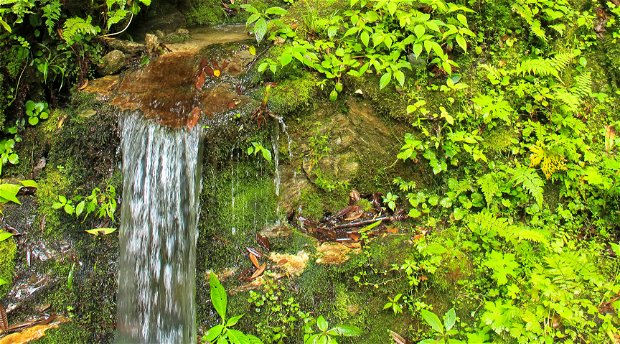 If you are a nature lover and want to photograph some of the exotic Himalayan flowers, awesome lake and hike along the cool cool broad leaf forest of Bhutan this trail best fit for your discovery.
The Royal Botanical trail takes you along the important religious route the clergy used since the 17the century as they shifted their headquarters between winter residence in Thimphu and summer residence in Punakha each year. The entire entourage of the central monastic institution would travel twice a year through this trail and take about a week to reach the respective residence. The practice continues to this day, however, now the entourage take motor vehicles and motor roads.
The trail begins at the spectacular 108 Stupas at Dochula pass and takes about 45 minutes of easy downhill hike along the pristine and least explored nature featuring a wide variety of rhododendron, magnolia, oak and birch trees. The meandering brook gushes by while the birds above sing melodious tunes along as you walk.
A highlight of the Royal Botanical Trail is that you will find over 28 out of 46 different species of Rhododendron blanketing the trail. As a tribute to this gift of nature, an annual Rhododendron festival is held at the Royal Botanical Garden somewhere during the month of April and May, when we can expect the full bloom of these Rhododendrons.
You can spend time walking around the garden taking in the untouched state of nature, and camping the night at the garden if you love bird-watching. A picnic by the nearby little mountain lake called Baritso is revitalising.
You might be that lucky one to see a Red Panda munching on a bamboo shoot if you are around in April. We will help you spot some rare Himalayan birds and other exotic species such as monal pheasants, blood pheasants, musk deer, maybe even a leopard. Talking about big cats, the park has recorded presence of tigers. Of course, the leeches will pester you if it is the rainy season.
This trail falls within Jigme Dorji Wangchuck National Park, one of the protected areas in Bhutan, and is managed by their office at Lamperi.  Though maintained by the park, the trail and its surroundings bespeaks of minimum human interference.
As a local narration goes, the name Lamperi was supposedly coined by Zhabdrung, meaning the 'paradise of the lama' when he encountered a beautiful meadow. Zhabdrung in an important religio-political figure in Bhutan who unified the country in the 17th century and gave birth to the nation-state. 
As a part of the trail hike, you can visit the symbolic 108 Stupas at Dochula pass and, if weather permits, look at the majestic mountains such as Masangang, Table Mountain, Tiger Mountain etc., that lie on Bhutan northern border.
You will visit the temple at the Dochula pass, in whose dedication a Druk Wangyel Festival is held each year in the month of December since its launch in 2003.