Photography Tour in Thimphu and Dochula Pass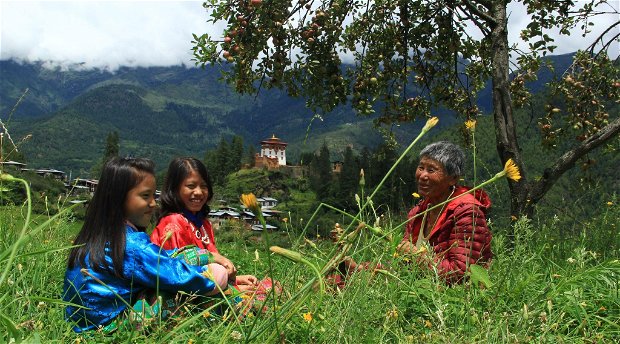 This one day trip will take you on a photography tour through the valleys of Thimphu, Punakha and Wangdue. You just might be a click away from your masterpiece or masterpieces!
Bhutan is truly a photographer's paradise. You need not necessarily be a professional nor need to carry the latest state of the art cameras: all you need is an ordinary camera or a smart phone and a passion and interest to capture what you see in front of you.
Zoom off from your hotel after an early breakfast to the base of the gigantic statue of Buddha Shakyamuni from where you can get a bird's eye view of north and south Thimphu and the surrounding hills. After a few stops at strategic locations in and around Thimphu, continue towards the wider and warmer valleys of Punakha and Wangdue. Throughout the day click away at the high and lofty mountains from Dochulaa Pass, turquoise colored meandering rivers of Punakha and Wangdue, rare and exotic flowers, plants and animals at the Lamperi Botanical Garden, lush paddy fields, beautiful Bhutanese attired in their national dress and the list goes on. Your patient guide and vehicle will be with you to ensure you have your meals, tea and snacks on time.
Itinerary
Hotel pickup and drop off by private SUV Luxurious vehicle depending on the group